Top 11 Winter Tips
Shallow water
Much to the opposite of what people believe, carp in winter will often flock to shallower areas of the lake, especially if the conditions are warm and bright. Most certainly, depth does play an important factor when finding areas where the fish want to feed, but the shallows should not be ignored in the right conditions.
Many days in the winter will see high pressure, with flat calm sunny conditions and these are often the times when the fish will sit in the shallows and lap up the sunlight. Especially if there are still areas of light weed present, as this will provide oxygen and warmth that the fish seek at this time of year.
Staying mobile
Not only will staying mobile help to keep you active and warm on the bank, but it will help to pinpoint exactly where the fish want to reside and feed in the cold. Fish, as the temperatures drop, begin to shoal up and stay localised in areas of the lake. Looking out for signs of showing or feeding fish in the winter is often tricky, so by adopting a mobile approach, you can simply search out areas of the lake by giving it a length of time in each before moving on.
For this style of angling, single hookbaits or small high attract bags work the best, enough bait to tempt a bite without the risk of overfeeding.
Hookbait attraction
Pimping your hookbait to ensure it is pumping out maximum levels of attraction in the cold water is a tactic that will no doubt catch more fish in the colder months. In general, bait solubility decreases as the temperatures drop, so by giving the hookbaits a further boost, will help to carry important stimulating food signals much more effectively in the colder depths.
Boosting is simple and can turn your standard, off the shelf tub of pop- ups, in to a pot of wonder after a few days of prepping. The best way to begin is by adding concentrated liquid to your hookbaits; the Elite, Northerns and Carp Freaks range has a matching hookbait booster liquid for optimum flavour and attraction. 
Bait Solubility/ contrast
Solubility is the key when it comes to choosing a successful bait, this is important at all times of year, but most importantly in the winter when the diffusion of attractors from the bait is lessened, due to the fact the cold water creates a slower breakdown rate. To tackle this, ensuring you are using a low- oil, naturally porous bait such as Live System or Pacific Tuna in the winter will lead to optimum leaking and solubility.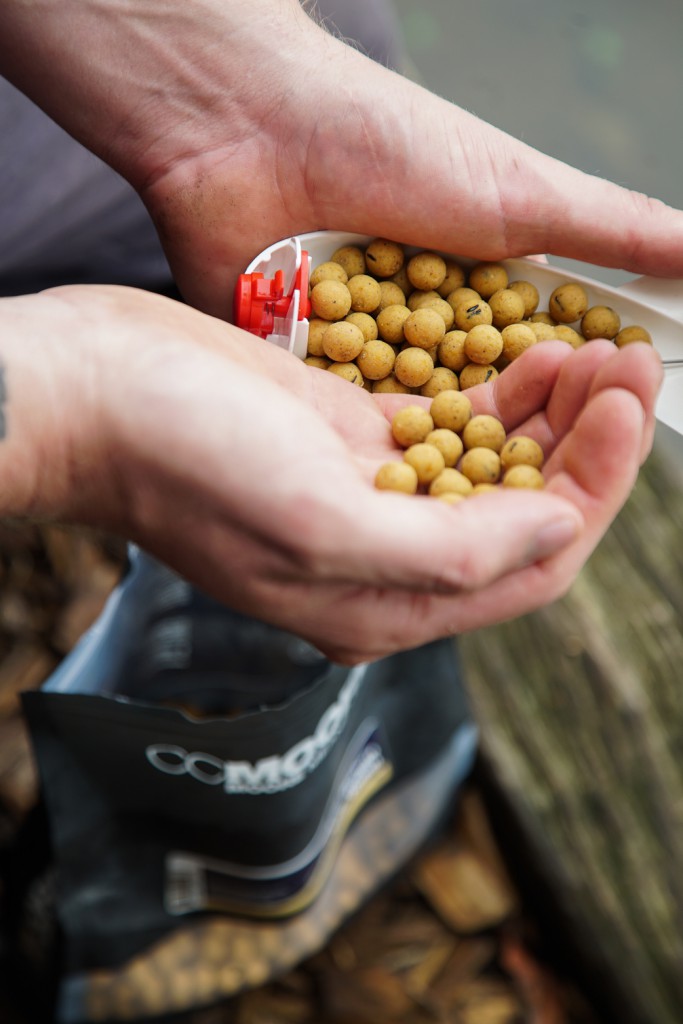 The winter will see a lot of dark, decaying matter on the lakebed; so ensuring contrasting bait such as the Live System will help to stop carp in their tracks. Especially as senses begin to decline, you need to ensure that your bait stands out in the hope of encouraging one to drop down and feed.
Wind direction
Wind chill and direction is a big imparter as to where the carp will be located in the winter months, what would normally feel like a warm southerly wind in the summer months will infact be cold, pushing cooling water in the winter months. Paying close attention to the forecast and finding out where the wind is pushing and for how long will help determine what areas to avoid in the cold months.
Hours of darkness
Many bites will come into the hours of darkness in the winter, with the nights drawing in around mid- afternoon in the height of the season change. As a result, making sure you are active when the carp are is important to tracking down their whereabouts. Getting up in the night, despite the fact it may be cold, making a brew and listening out for signs of fish may well lead to that important downfall of your next winter bite.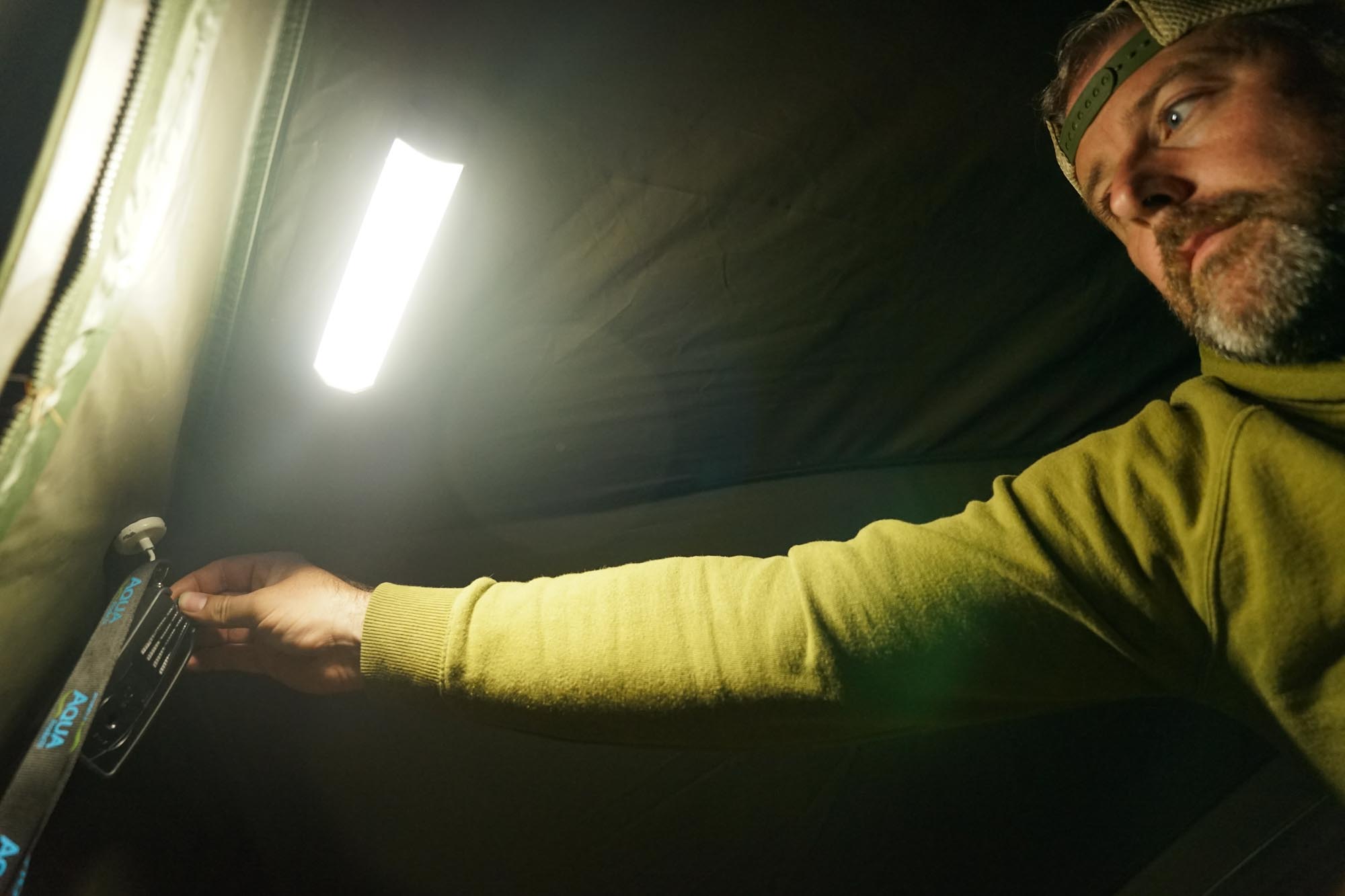 Rig choice
At the back end of summer, moving into autumn, what was previously a lake filled with weed and lily beds will now be a open lake, with a whole host of dying or decaying weed on the lakebed. As a result, a clear spot that was obvious in the winter may now be covered with decaying matter, which means that presenting baits over the top becomes more challenging.
As a result, having a careful think about changing your rig and lead arrangement at this time of year will ensure your baits are sitting presented above any matter that may impair the hookbait. Rigs such as the 'chod' or 'hinged- stiff' presented on a helicopter will be more suited to this type of obstacle in the colder period, when the weed has dies back.
Staying comfortable
Winter carp fishing can be off putting to many and more often than not, this is down to the weather and long dark nights that come with it. Gearing up to tackle the elements will make these sessions much more enjoyable; try going with a friend to keep you company on the long nights. Warm meals, hot drinks and warm, insulated clothing are just a few things that will keep you warm and active on the bank.
Winter is a lovely time to be out, so even if you are not catching, there is still lots to enjoy as the days will be clear and crisp, with cracking mornings to wake up to.
Boilie crumb
Boilie crumb has to be one of the most effective loosefeed items in the winter; first and foremost, it provides maximum levels of attraction. These small, highly attractive shards of boilie provide a distinctive cloudy aroma in the water, drawing fish in to investigate in even the coldest temperatures. A small amount of boilie crumb will go a long way, which is why feeding little is better in the cold, as to make sure that the carp do not fill up and feed for longer.
Creating boilie crumb is simple, either through the use of a Krusha or by using one of the Ridgemonkey modular systems to create super fine, attractive crumb that can be used to make super attractive PVA bags.
Venue choice
Venue choice is important for keeping the bites coming and the morale high! Some venues just simply do not fish well in the winter, so finding out whether the water has had past winter form or not may help pinpoint a place to fish. In general, shallow lakes that warm up quickly are a good starting point, on warm days these venues will often do daytime bites, perfect for quick day trips.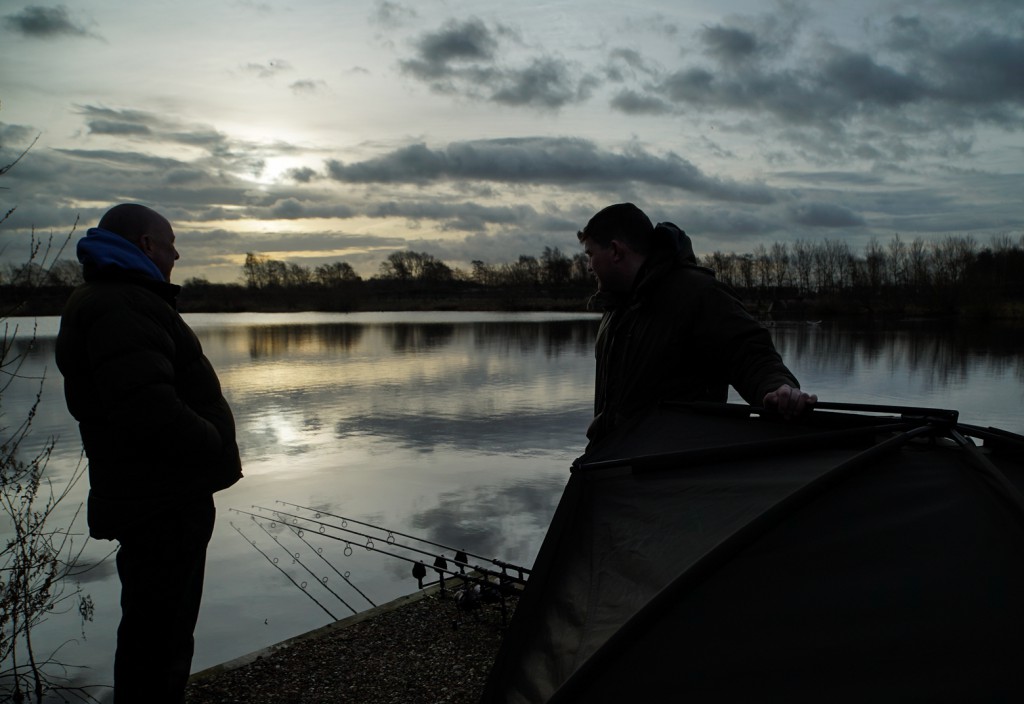 Also look for venues with few snags and weed growth, open, barren venues will keep the fish moving about in the cold, instead of them laying dormant in areas that are unfishable.
Zigs
Zigs, especially on deeper venues can be a devastating tactic come the colder months of the year. When the air pressure is high, fish will move up in the layers, becoming much easier to catch in the low- mid layers of the water where they feel most comfortable.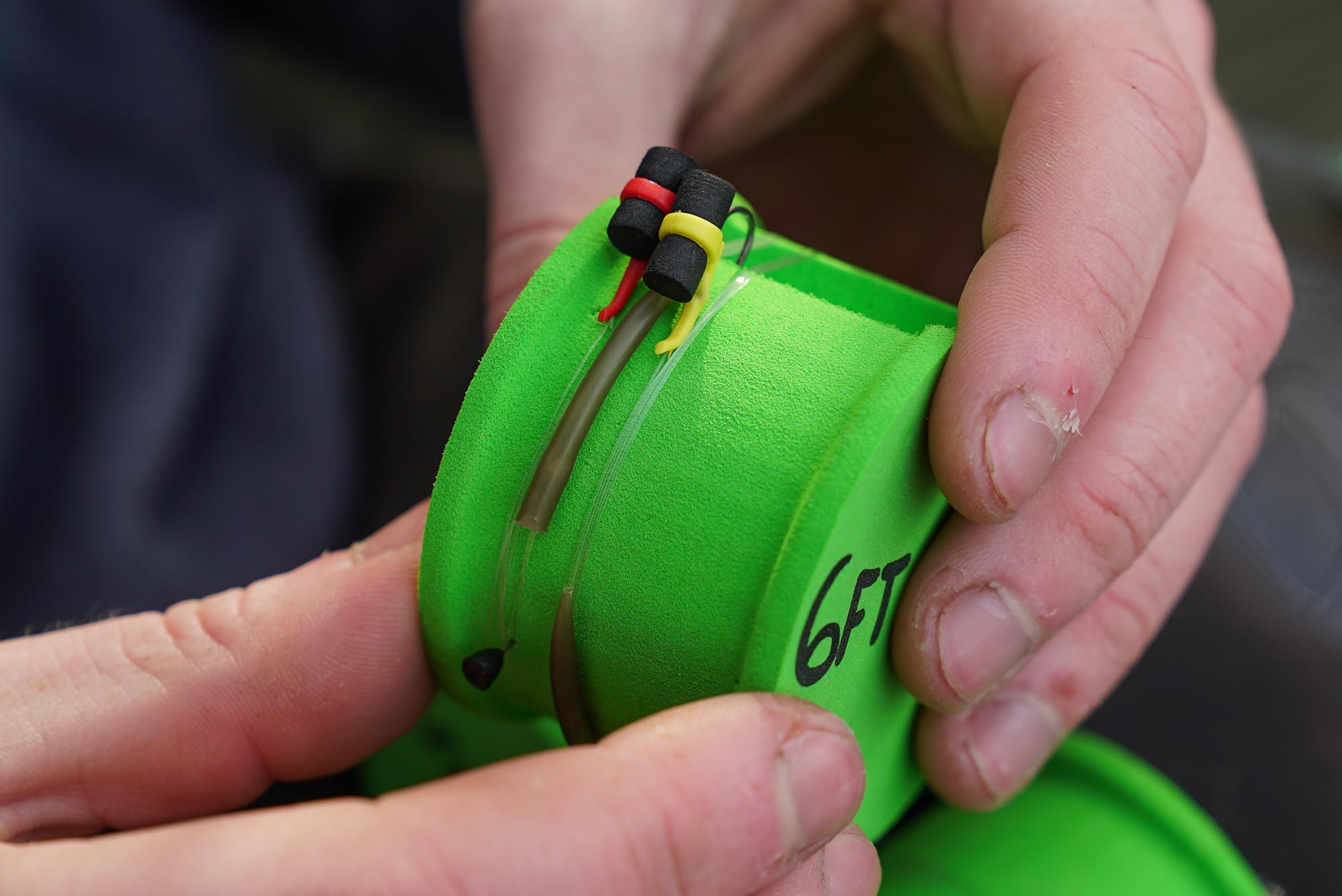 Some top colours for zig fishing are black, yellow, brown and red; these can be further boosted with the aid of a hookbait booster such as Northern Special or Elite Dairy Supreme. Searching the depths is key, so being active and using an adjustable zig where necessary to search out different levels in the water will help to pinpoint where the fish are patrolling.